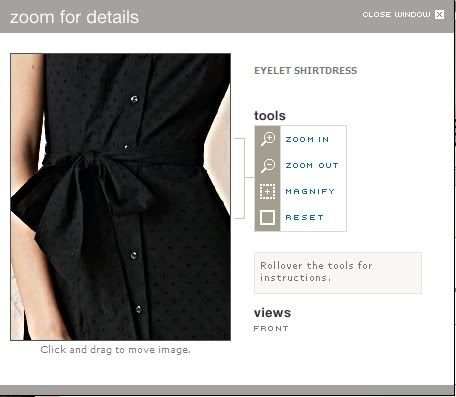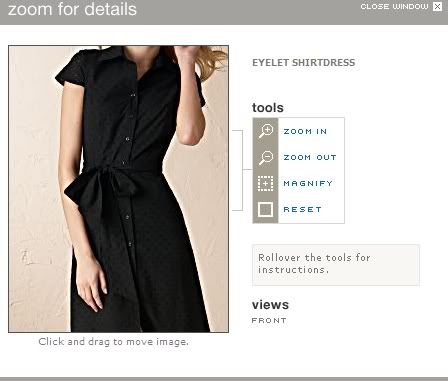 Please click on the Ann Taylor model pictures for a closer look at the details of the dress.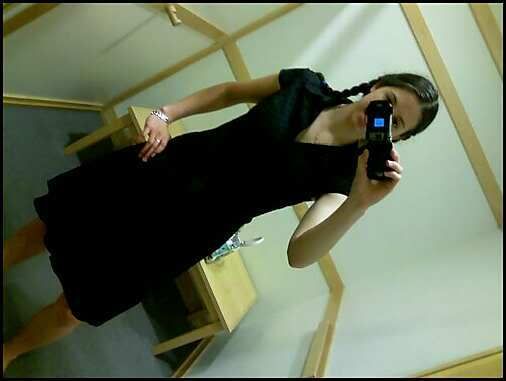 This called the Eyelet Shirtdress from Ann Taylor. I think I must be short because all the pictures of it online have the dress coming several inches above your knee and this hits at just my knee level. I really like the length. I am glad I am not any taller. Anyhow, I bought this dress today and I'm letting you all decide if I should keep it or not. It is made out of cotton. The whole dress buttons down. I guess that is why it is called a shirtdress. I don't know. I love the top part of the dress. Oh and there is a tie around the middle that you tie in a bow in the front, but it sort of blends into the dress in this picture.
So comment and I pretend that you all went shopping with me and we had a blast!
I have a good imagination.
Heh. I went shopping to cheer myself up today. Shopping alone isn't quite as depressing as eating dinner by yourself (especially when you go out to Applebees alone - that had to be one of the most depressing nights of my life). Tonight makes the fourth night in a row that I have eaten dinner alone. It is very sad, my friends, very sad! Okay, back to schoolwork.