Waiting an hour and a half before the game just to have good seats.
It was Blackout night so all the students and the team wore black.
They gave us hats and XL shirts.
Note the guys near the bottom without their shirts.
It was freezing last night.
I like how Cole Field House looks like the moon at night.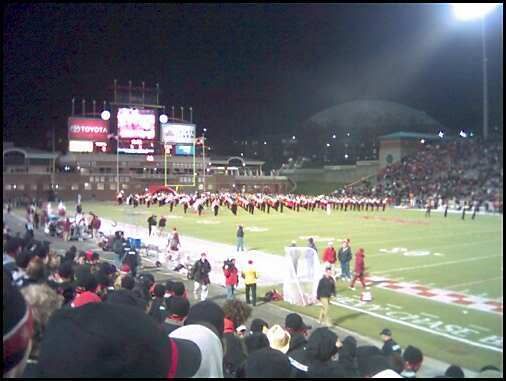 Student section - all in black and extremely loud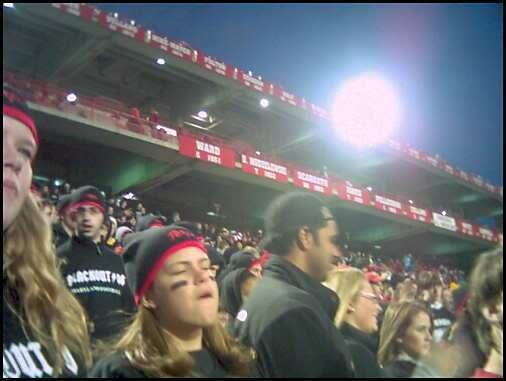 Another one of Cole Field House.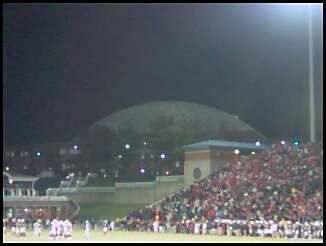 Me - rushing the field after game - in my case it was more like walking down the stairs onto the field, just to be able to say I have been down on the field. Haha.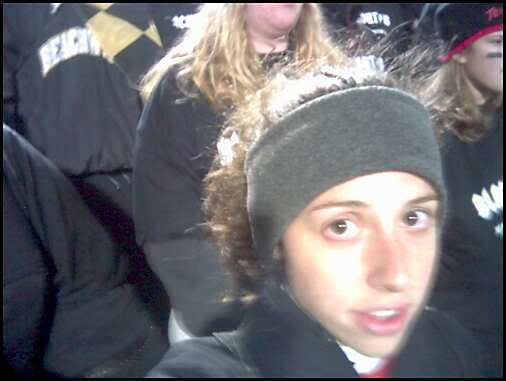 Maryland we're all behind you, (unless you are playing UNC)
Raise high the black and gold. (And light blue)
For there is nothing half so glorious,
As to see our team

(UNC)

victorious.
We've got the steam boys,
So keep on fighting, don't give in!
(C-A-R-O-L-I-N-A will win)
Maryland will win!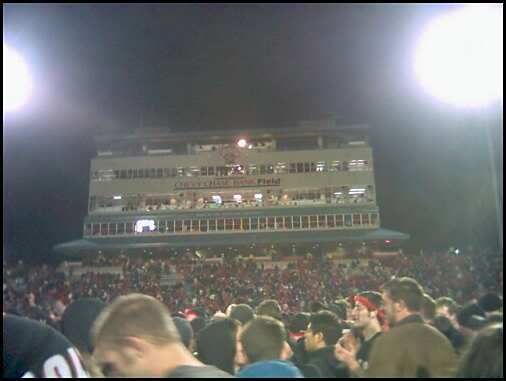 Down on the field... all the happy MD students.